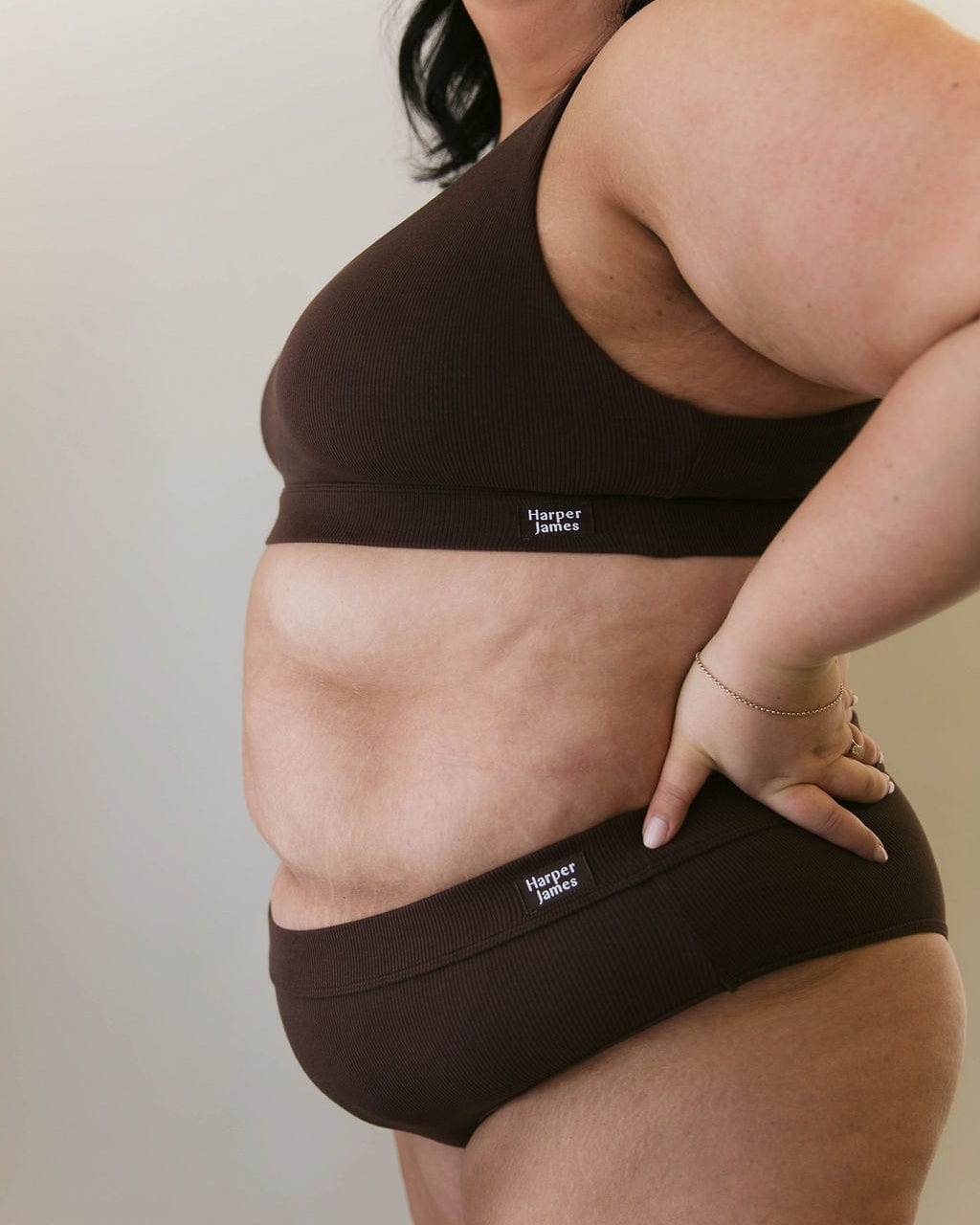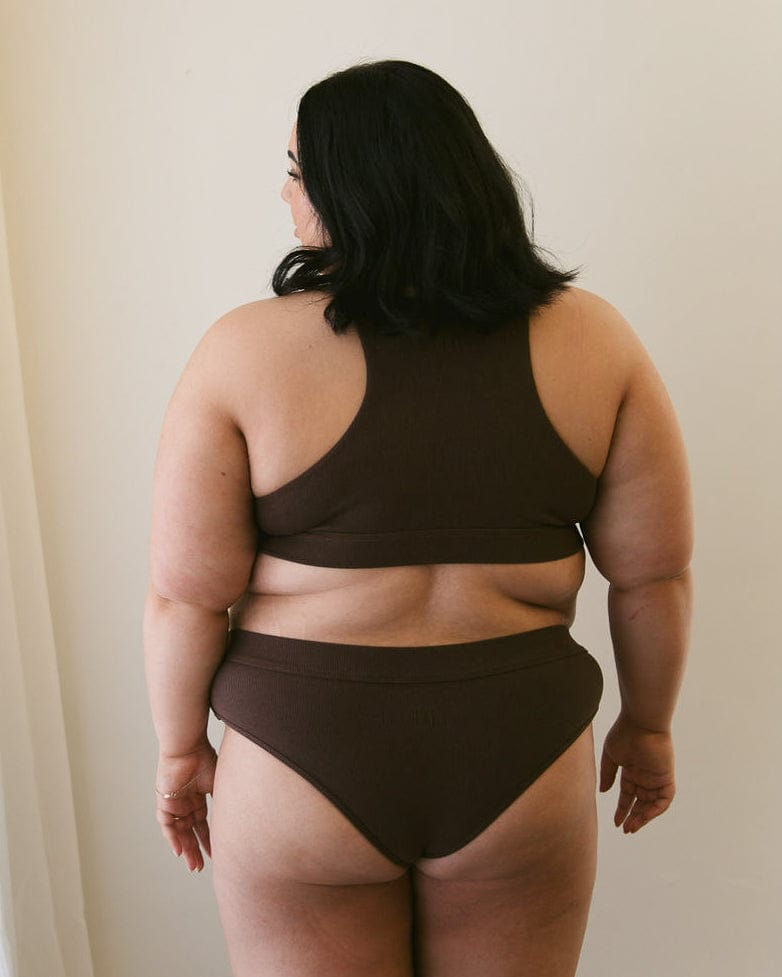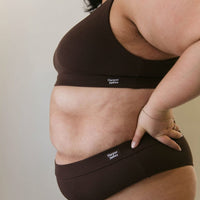 Coverage and comfort is what defines the Everyday brief. With a cheeky back cut these briefs are designed to provide coverage and comfort perfect for everyday wear.
Pair it with our Everyday Full Cup Bra for the ultimate comfortable set.

Ribbed cotton 95%/ Spandex 5%
Full coverage
Breathable and soft cotton
Wide waist band
Sizing & Fit: True to size. If you like a more relaxed fit please size up. 
View our size chart here 
Models details:
- Kaycee is a size 10 bottom and wears are Medium.
- Kelly is a size 14 bottom and wears a Large.
- Courtney is a 20 and wears a 4XL
🥰🥰🥰
Absolutely love these briefs!!! they are extremely comfortable…want more…getting more 😍
Comfy underwear
Love the fact that normal everyday women are modeling these pieces. Soooo comfortable and feeling great wearing such quality clothing 🥰
So so comfy
I live these briefs, they fit perfect and more importantly stay in place. So so comfortable I forgot I was wearing them! Bliss
Cute and comfy
So flattering and super comfy - Very well made (in the best colour too)!
Everyday Brief
Have to say, I freakin love my Everyday Briefs. Ordered some couple months ago to "try" & now they're the only knickers in my draw!!!
I've got lumps & bumps where I don't particularly want or need them but these make me feel ...gosh darn it ...just a wee bit sexy 🫣🥰 so glad I took the plunge & invested in my mental health & got on the Harper & James train.
Lo🤎e Lo🤎e Lo🤎e
In the wise words of Toy Story's Woody (moving buddy scene)
"If you don't have some...GET SOME"
🤎🖤🤎🖤🤎🖤🤎🖤🤎🖤🤎🖤🤎
Will definitely be adding the bras to my draws after my up coming double breast reconstruction. They look devine 🤎🖤🩵