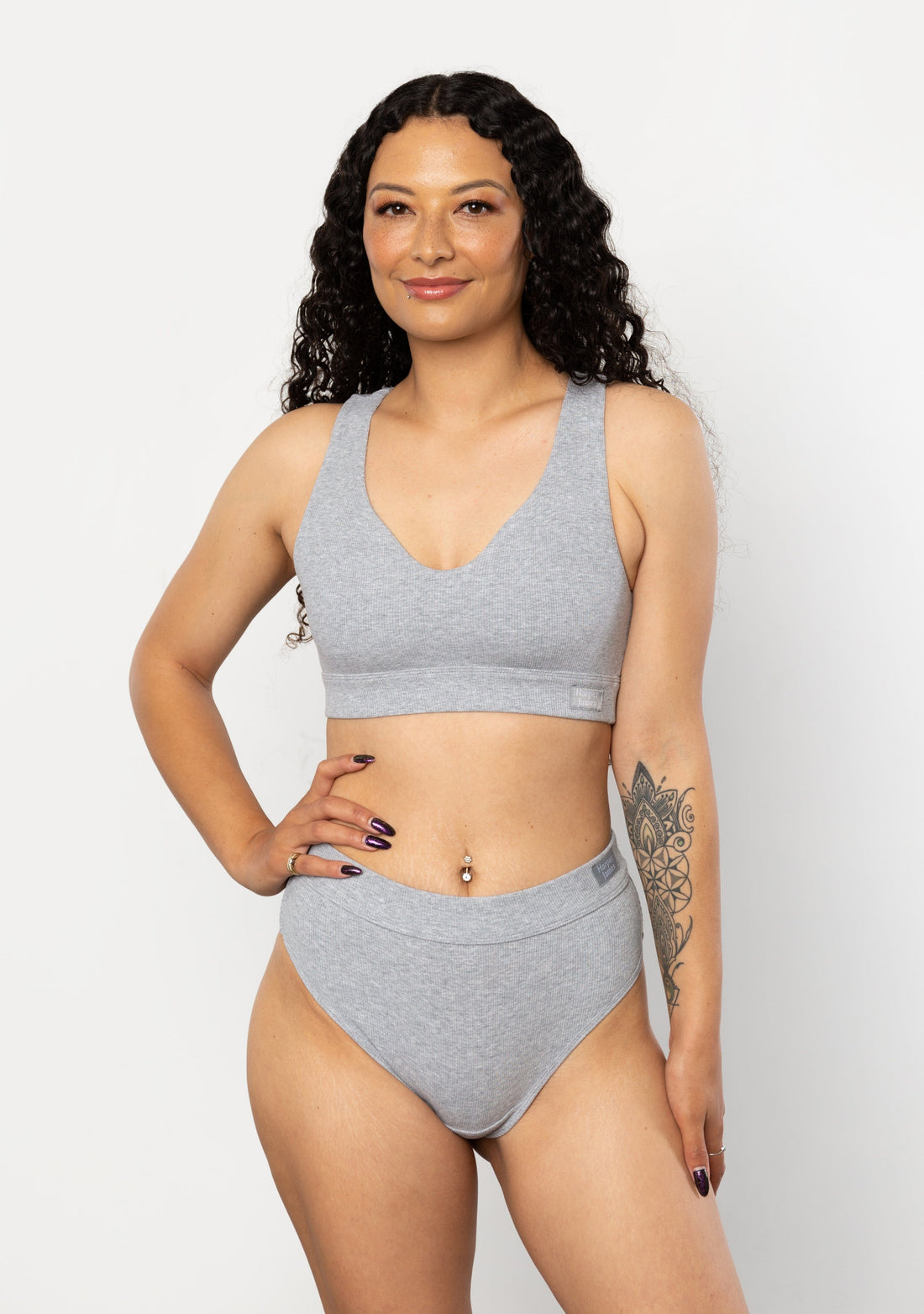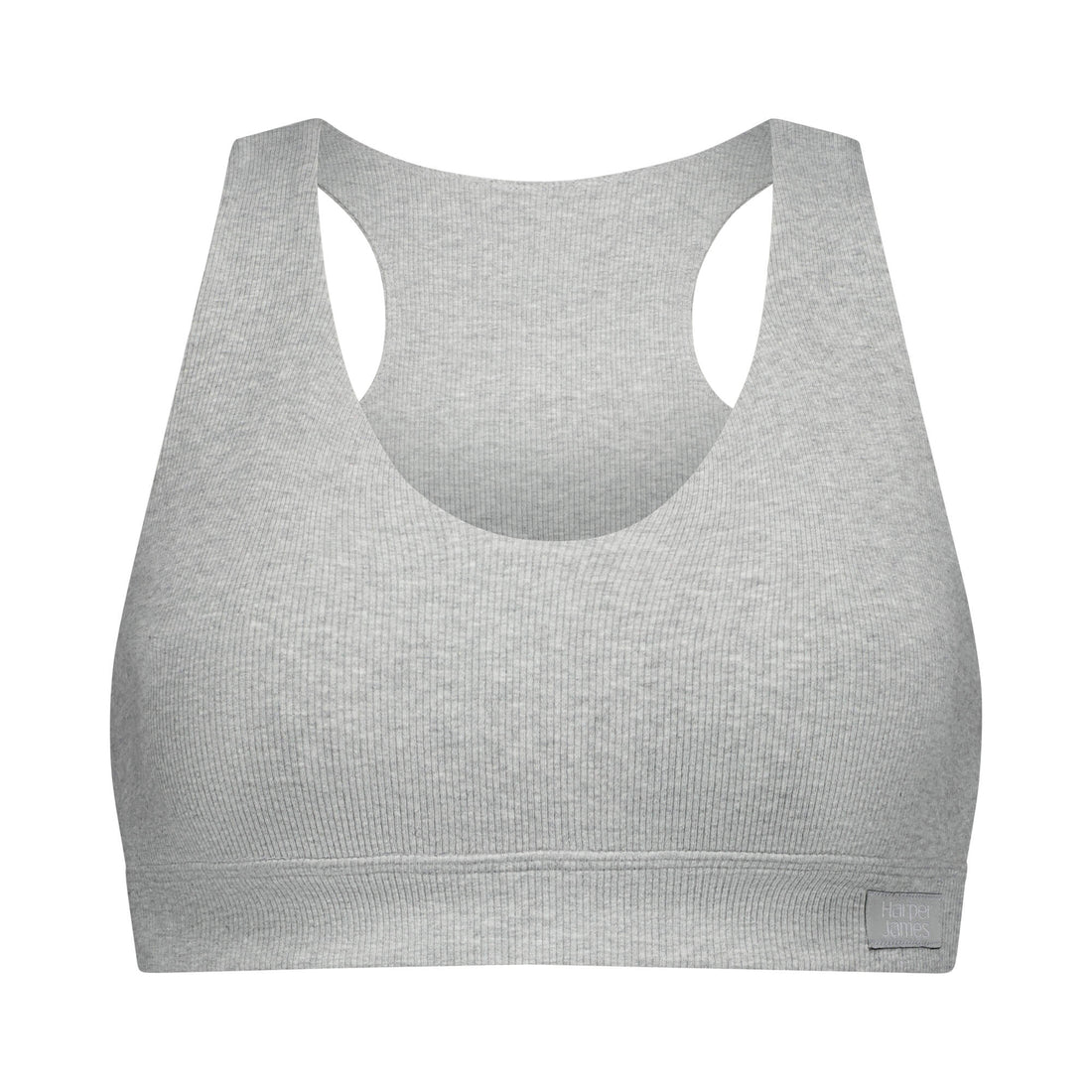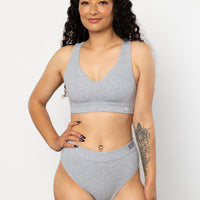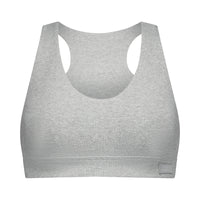 Everyday Crop Bra - Smoke
Our Everyday Bra is designed to provide full coverage and high support. It features a racer back with no hardwire which makes it perfect for everyday wear.
Made from our soft ribbed cotton with our signature thick waistband aimed to provide ultimate comfort and support all day long.
A signature piece that's easy to throw on and match with our Everyday Full Brief.
Cotton 95%/Spandex 5%




No hardware or clasps




Medium stretch with high support




100% wireless



Sizing & fit: True to size
View our size chart here
Models Details:

Shirley is a size 18 and wears a 2XL
Chelsea is a size 14 and wears a large
Jamie is a size 8 and wears a small
It's for my daughter for Xmas but I think it looks awesome.
Soft and supportive
Just in love with Harper James material. Nice and supportive but I need a bigger size cause I have a fat upper neck back hump from weight gain and hunching forward from having big heavy boob issues in the past, now my posture is just shit, so my fat gets squashed. Need to loose some weight but in the mean time I'll get a bigger size cause my weight lose just isn't happening.
Everyday Crop Bra
Very comfortable and didn't feel like I was wearing a bra at all! The quality is amazing with it not losing shape after washing. I am very impressed and have made a second purchase of these products.
Everyday Crop Bra - Smoke
The comfiest bra I own
So I kept seeing these bras on my TikTok and was apparently following the owner without knowing it was her company. I looked into it more and absolutely had to try it. I absolutely do not regret it. It is the best bra I own and it is the only one I wear if I'm forced to wear a bra in general. My mom loved it so much she ended up buying one too. 10/10 would recommend.